Accommodation can be organised at the Carlton Crest, Hilton Hotel, Cosmo on Park, and Emmanuel College by indicating your preferences on the registration form. Alternatively, you can arrange your own accommodation. Useful information about Brisbane, including a hotel booking service can be found here. If you would like more information regarding your accommodation options, please contact the Conference Secretariat.
Carlton Crest

King George Square, Brisbane
The Carlton Crest Hotel is centrally located in the heart of Brisbane, a short stroll to the financial and shopping districts and the Brisbane Convention & Exhibition Centre.
This beautifully appointed hotel is the largest in the city and features two styles of accommodation in two towers. The Carlton Tower offers 203 Deluxe rooms and 7 luxury Suites, whilst the Crest Tower features 228 fully appointed Standard rooms. Guests also have exclusive access to a fully equipped business centre, roof top heated swimming pool, gym and sauna. With a selection of restaurants and bars, there is an array of choices available for wining and dining.
RATE:
Standard Room
$147 per room per night
Deluxe Room
$269 per room per night
HILTON HOTEL

Elizabeth Street, Brisbane
Situated on Queen Street Mall, in the heart of Brisbane's central shopping, entertainment and business district, the Hilton Brisbane is the most ideally located hotel in Brisbane.
The Hotel is adjacent to the major Shopping and Entertainment districts. Southbank Parklands, Queensland Performing Arts Centre, Botanic Gardens and Convention Centre are all within a short stroll.
The Hilton's modern architecture boasts a dramatic atrium soaring 25 floors above the lobby, with all accommodation levels opening onto the atrium. All 321 stylish rooms offer stunning city views, including the newly renovated Executive and Business floor rooms- with access to the Executive Lounge.
Recreational facilities include a swimming pool, sauna, spa and steam room, health club, and a tennis court.
The hotel is a 15 minute drive from the Airport and one mile from Brisbane's railway station, while the Gold Coast is only a 50 minute drive away. The Hilton is a 20 minute drive to the University of Queensland campus.
<![if !vml]>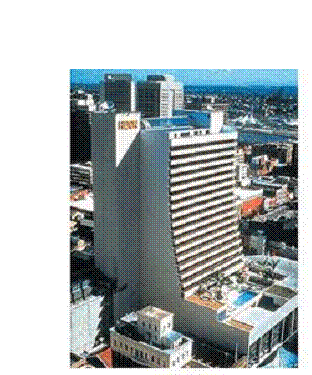 <![endif]> <![if !vml]>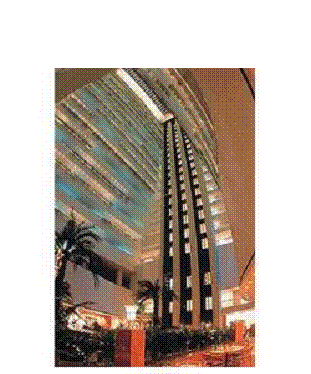 <![endif]>
RATE:
Standard Room
Single Room or Twin Room
$145 per room per night
Executive Floor Room
Includes pre dinner drinks, breakfast – accommodation on a higher level - private lounge use
$205 per room per night
COSMO ON PARK
Park Road, Milton
Opened in mid May 1999, Cosmo on Park Road is the only boutique hotel in Brisbane's fashionable Park Road district and is perfectly located for business and leisure. It offers a choice of one or two bedroom apartments, all with private balconies, fully self-contained kitchens and laundries. Complimentary underground security car parking, and dedicated fax/modem lines are available. Guests can enjoy the heated spa or sauna, or the nearby walking and bicycle pathways alongside the Brisbane River.

At your doorstep is the unique atmosphere of Brisbane's favourite cafes, fine restaurants and boutique shopping. All around you is the city's prime information technology and commercial district. The University of Queensland campus is a 10 minute drive away.
<![if !vml]>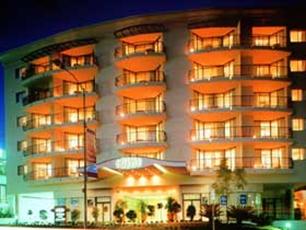 <![endif]> <![if !vml]>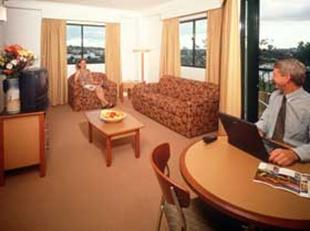 <![endif]>
RATE:
One Bedroom Unit - One queen bed
$132 per room per night
One Bedroom Unit - One queen and a sofa lounge
$140 per room per night
Two Bedroom Unit - One queen, one single and sofa lounge
$168 per room per night
Emmanuel College – Campus Accommodation
Sir William MacGregor Drive, St Lucia

RATE:
Rate below includes Breakfast - Rooms are NOT air-conditioned
Type A: Standard student single rooms (single rooms per floor, communal toilets & showers):
$45 per room per night
Type B: Single rooms with share en suite between every 2 rooms
$50 per room per night
Type C: Single rooms with en suite
$55 per room per night
Transport
The University of Queensland, St Lucia Campus can be easily reached by bus, ferry, or car.